New cards have been posted on Ygopro Percy as of today as shown below with a couple of fixes.
Reminder: when they say added "hint" does not mean a new card.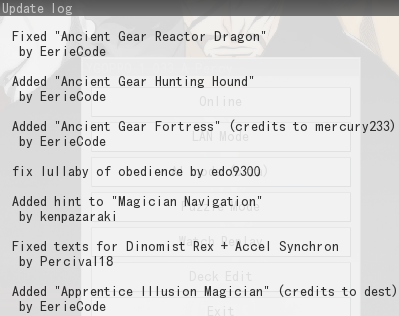 For the new cards below will be the link to the cards so you can view the effects.
Note: The next New Cards post will be when they add more new cards.