Welcome to YCG Discovery
Sign up now to be granted access to all benefits. Once signed up and signed in, you will be able to create your own topics, post replies to other topics, private message other users, join tournamnets, play forum games, chat in a live chatroom, manage your profile and a lot more. If you already have an account,
Sign in
- otherwise
Sign up
and join our community today!
Logged in as Anonymous. Your last visit was on



Started by TheSupremeKing™, on Fri Oct 07, 2016 3:56 pm

2 replies
140 views
TheSupremeKing™



Started by Bruce Wayne, on Thu Oct 06, 2016 9:32 am

2 replies
157 views
Bruce Wayne



Started by tankmonx, on Thu Oct 06, 2016 8:31 am

2 replies
129 views
tankmonx



Started by Yugo, on Thu Oct 06, 2016 8:03 am

2 replies
173 views
Yugo



Started by Majixa, on Wed Oct 05, 2016 7:32 pm

2 replies
136 views
Majixa
Moderator : Moderators
Users browsing this forum: None
Permissions in this forum:
You cannot post new topics in this forum
You cannot reply to topics in this forum

New posts
New posts [ Popular ]
New posts [ Locked ]
No new posts
No new posts [ Popular ]
No new posts [ Locked ]
Announcement
Sticky
Global announcement
Apprentice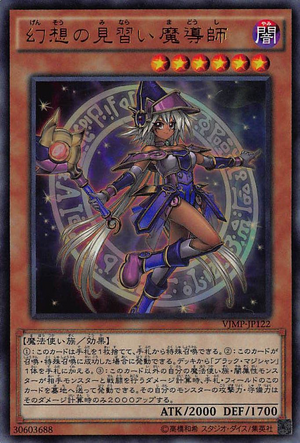 Effect:
You can Special Summon this card (from your hand) by discarding 1 card. If this card is Normal or Special Summoned: You can add 1 "Dark Magician" from your Deck to your hand. During damage calculation (in either player's turn), when another DARK Spellcaster-Type monster you control battles an opponent's monster: You can send this card from your hand or field to the Graveyard; that monster you control gains 2000 ATK and DEF during that damage calculation only. Newest Member
http://ycgdiscovery.forumotion.com/u33
Skin Adapted by: Red™
FM Directory